What Are The Different Types Of Motivation From A Neuro Linguistic Programming Perspective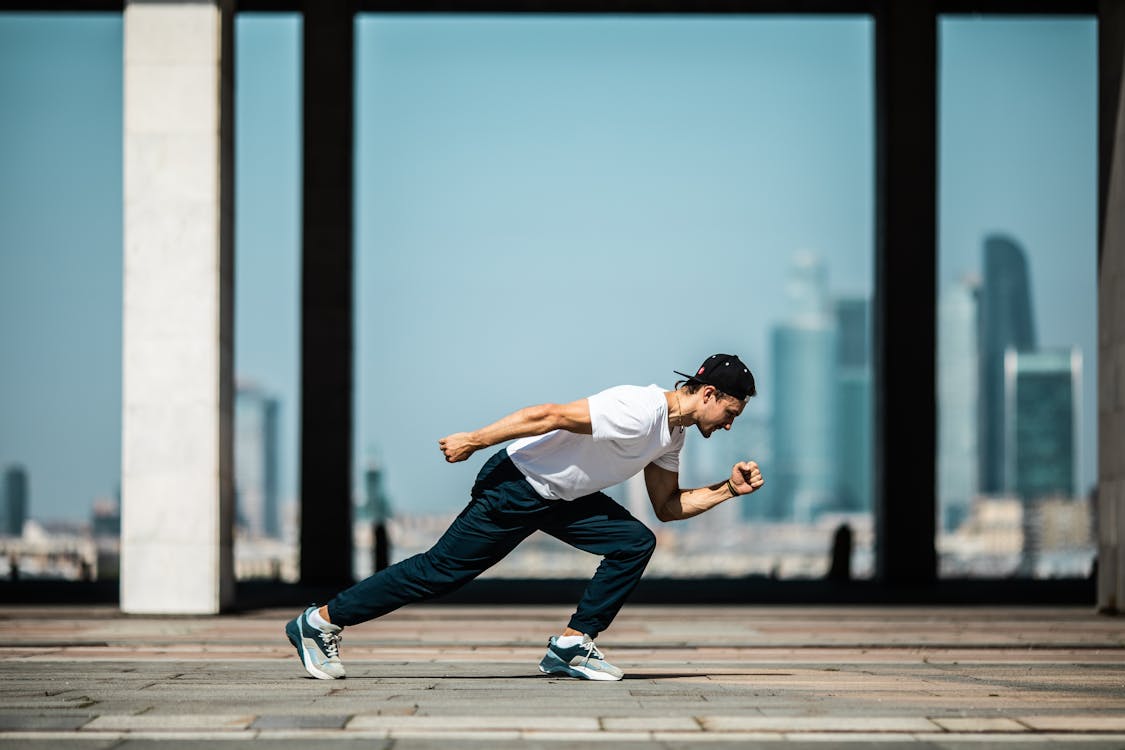 Image by Niko Twisty
Motivation is one of the key necessities we must have to complete tasks or to generally move forward as human beings. We continuously seek motivation to have the drive to succeed in our goals or enjoy the things we love. But for such a basic human requirement, sometimes it's hard to understand where motivation comes from and how to be a self-motivated person.
More often than not, motivation is more easily achieved or acquired from extrinsic sources rather than internal ones. For students, it could be given by a teacher who would motivate them to do better in class or provide words of praise when they achieve a high score or answer a question correctly. For an employee, it could be in the form of a commendation from his boss or a bonus for a job well done.
But what really are the types of motivations? In this article, we'll shed some light on the type of motivation from the perspective of neuro linguistic programming.
What is Neuro Linguistic Programming?
Before we discuss how NLP ties to motivation, we first need to explain what Neuro Linguistic Programming is.
Neuro Linguistic Programming (NLP) evaluates the cogs inside the human mind. Through NLP, we gain a deeper understanding of what drives human behavior. It focuses on how our thoughts, emotions, actions and numerous other unique characteristics work and blend together to affect how our personality is formed.
The people who developed NLP – Richard Bandler and Dr. John Grinder – looked for the essence of behavioral change. they were determined to understand the hidden language of human conduct and thinking. This goal led to the development of NLP. By studying NLP's models and utilizing its skills, anyone can use their mental software to change how they habitually behave – to reprogram their minds literally.
Perhaps the best description for NLP is phrased by the official NLP website. According to them, Neuro Linguistic Programming can help us learn how to achieve more control over what we once thought to be automatic functions of our mind. The methods and insights we gain from NLP can give individuals the perspective to approach situations from fresh, new angles. They help us re-evaluate how we do tasks, engage in conversations, or respond – physically and emotionally – to the situations we find ourselves in.
Positive Effects of Neuro-Linguistic Programming In Our Daily Lives:
There are several positive effects of NLP learning that are proven. NLP helps you change your bad habits and grow and develop as a better version of yourself. By integrating NLP into your life, you can make wiser decisions and become a self-motivated person with ease.
• Reduced Anxiety Helps You Become A Self-Motivated Person:
Your mind and body are not separate entities. They are connected. That's why every positive and negative thing you think of will automatically affect your body. NLP training assists you in reducing your anxiety level by helping you generate positive thoughts in your mind. Using Neuro Linguistic Programming techniques is the best way to reduce depression and negative thoughts and help you become a self-motivated person.
• A Confident Person Is A Self-Motivated Person:
Confidence is essential in developing your self-esteem and increasing your intrinsic motivation. Neuro-Linguistic Programming assists you in gaining confidence in yourself to face any situation in your life calmly. It will also help you learn things you were not aware of yourself before.
• You Become A Self-Motivated Person With Improved Communication Skills:
Communication is the key to showing how much talent you have and expressing yourself. NLP helps you to become better at communicating with others. By using Neuro Linguistic Programming techniques, you will learn how to adequately and clearly express your thoughts in front of others without fearing being judged by anyone.
• The Ability to Balance Emotions Is Essential Towards Becoming A Self-Motivated Person:
Neuro-Linguistic Programming therapy helps you control your emotions. It makes you think healthily without adding any stress on you. You feel better about yourself and make better decisions that make your life happy and pleasant with balanced emotions. These controlled emotions also help you maintain a healthy relationship with the people you love.
• Gaining Success and Achievement Turns You Into A Self-Motivated Person:
You can also apply Neuro-Linguistic Programming strategies to improve your performance in your academic or professional life. With a positive frame of mind, you can achieve success quickly. NLP helps you make better decisions in your business or develop better habits to improve how you handle obstacles.
• Using NLP Techniques To Eliminate Bad Habit Makes You A Self-Motivated Person:
Neuro-Linguistic Programming helps an individual to feel better about himself. Therefore it is the best way to get rid of your bad habits. This therapy doesn't have any side effects on your health. It is a great way to adopt a new good habit.
Introducing Metaprograms
NLP asserts that human behavior is composed almost entirely of habits and patterns of behavior. Anyone can recognize and gain more control over themselves once they recognize how these habits and patterns affect their behavior. The range of topics covered by Neuro Linguistic Programming is broad and technical. It covers such a wide scope that it cannot be discussed completely in one article. One of the more interesting ones, however, pertains to the habits relating to what it is that motivates us and the explanation behind the decisions we make.
These are referred to as metaprograms.
Metaprograms are our mental processes that guide, determine, and regulate various other mental processes. The name comes from computer science terminology, which pertains to the ways in which programs work on a computer.
To put it on layman's terms, 'meta' means something that stands at a higher level, while 'programs' are what instruct how processes run on a computer. With that said, metaprograms are the built-in primary habits that direct other 'programs' in your mind. There are several metaprograms inherent to Neuro Linguistic Programming other than the most common five below. You may see them phrased in various manners on the internet.
The Most Common Kinds Of Metaprograms
These five metaprograms are considered the metaprograms which identify how our minds are hardwired and how this determines our behavior:
1. Towards and away
2. Internal and external
3. Sameness and difference
4. Proactive and reactive
5. Options and procedures
While reading the following descriptions for these metaprograms, you may recognize that you don't fit into just one side. It's true that not everyone will fit strictly into one or the other since there are people who exhibit traits of both sides. Metaprograms simply explain the reasoning behind how people act and behave and categorize them accordingly. Metaprograms are not meant to divide people straight down the middle.
Towards and Away
People who possess a 'towards' program are driven by reaching targets and goals. They have the tendency to move towards acquiring pleasure and accomplishing objectives. If you set yourself goals easily and frequently, then this is what motivates you. Your behavior is influenced by your desire to complete things and gain achievements, which gives you a sense of satisfaction upon successfully meeting them.
On the other hand, people who have an 'away' program place greater emphasis on moving away from pain, harm, or threat and avoiding risks to themselves. They are motivated by averting problems instead of solving them. You make sure that everything is safe and free of uncomfortable consequences and potential crises before moving on.
Internal and External
People with an 'internal' program set standards for themselves in terms of approval and decision-making. They won't seek proof of doing a good job or making a good decision. They 'just know' when they have done well and have met their personal standards. Getting too much feedback may demotivate them, and they will need space to crack on and accomplish the task through their own means.
Meanwhile, people who have an 'external' program look to others for standards and direction they will follow. They require outside approval and guidance to fuel their motivation. These kinds of people prefer to be managed and supervised by colleagues or seniors in the workplace. They benefit from a pat on the back every now and then as proof that they are doing a good job. If they do not receive feedback, they may feel demotivated, unsure of their own capabilities, and completely at a loss with how to go on about their tasks.
Sameness and Difference
People that have a 'sameness' program are motivated by the similarities in things when compared to their existing situation. They thrive on identifying similarities and eagerly prefer activities that do not force them out of their comfort zone. This sense of familiarity is reassuring to these individuals, and it helps them liken the things they are looking at or their present circumstances to previous experiences and memories. For these people, repetition is a good thing.
In contrast, people that possess a 'difference' program are, oppositely, attuned to the differences in things. They are excited and more open to trying new things and creating changes to their current situation. They are always on the lookout for inconsistencies and actively work on rectifying them – fine-tuning, even where it isn't necessarily needed. Recognizing differences allows you to understand, discover, and explore other exciting outcomes.
Proactive and Reactive
Individuals who possess a 'proactive' program are initiators. They prefer getting on with the task at hand without any delay. If you are a proactive person, you are fully committed to the present. Worrying about what will come later down the road is not your cup of tea. Your primary focus is on things that are real, things that are concrete, and things that you know to be true. Your concentration is directed towards the tasks you have successfully finished or one you are currently working on.
In comparison, if you have a 'reactive' program, then you have the tendency to spend your time planning ahead and analyzing things. You feel that you need to carefully consider your options before coming up with a decision. You typically work within your own schedule – dedicating this time to deliberation – and may find yourself thinking 'should've,' 'could've,' 'would've.' instead of jumping straight into the fray. Your main focus is on how to schedule and assess your tasks. You prefer to make preparations and wait for the right moment before you begin working on something.
Options and Procedures
People that have an 'options' program work best when they have an overview of something or when they are able to see the big picture. They are not fussed about the finer details and delving into specifics. Too much structure is confining for these people, and they prefer to have more options to choose from. They prefer to have the option of exploring things further or other aspects for themselves.
On the other hand, people that have a 'procedures' program alternatively work strongest when they are presented with specific details and organized answers. They aim to do things the 'by the book.' These people take comfort in routines and structure and always wish to obtain all information possible, so you would be to work more efficiently and effectively.
Many people will have a combination of these patterns of behavior. With that said, they will, without a doubt, lean one way of the spectrum than the other. Whatever the case, these Neuro Linguistic Programming metaprograms are interesting gateways into the human mind, and they can help us understand ourselves better.
In addition, because these patterns guide us in understanding other human beings, we can work better with others and obtain a stronger understanding of their personal behaviors and preferences. Neuro Linguistic Programming helps us in building bridges and maintaining connections with other people.
By using NLP, you can gain full control and access to your mind and identify the ways in which you function most effectively. This will enable you to adopt a positive frame of mind and thrive in whatever your role may be. By recognizing what the intrinsic values of ourselves and others are, we can adapt ourselves to situations and perform our absolute best. Ultimately, NLP can help you gain a better understanding of what motivates you and help you become a self-motivated person.